14 Top Beauty YouTubers in 2023: Skincare Influencers You'll Love
Watching beauty gurus can be a great way to dip your toes into the world of skincare and makeup if you're a beginner or give yourself more tips and tools to work out a specific problem (think: oily skin, acne, and so forth).
Time to fall into your next YouTube rabbit hole! These top beauty YouTubers will keep you thoroughly entertained. Plus, you'll get tons of tips, tricks, and product recommendations to change your skin for the better.
It's best to find the beauty YouTubers who speak directly to your particular skin type and concerns; there are thousands of channels to choose from, making it hard to tell whose advice you should be listening to.
To make it easier for you, we rounded up ten of the best beauty YouTubers who focus on the good, the bad — and the ugly in skincare.
14 skincare influencers we turn to for beauty, makeup, and skincare advice:
These tutorials, product reviews, and science-based skincare advice will help guide you on your journey to clearer, healthier skin. Or at the very least, encourage you to carefully consider each product in your everyday routine. 
Whether you care about clean beauty, acne prevention, or finding the best dermatologist-approved products, there's the perfect beauty Youtube channel for you. 
Image source: YouTube
With a combined audience on YouTube and TikTok of more than 10 million, 26-year-old Hyram Yarbro is one of the very best beauty YouTubers out there.
He's extremely popular among Gen Z viewers, thanks to his bright purple hair and scathing reviews of celebrity skincare routines. Yarbro's meteoric rise to internet fame recently caught the attention of The New York Times, who dubbed him the "Gen Z whisperer."
Yarbro is highly aware of his audience's wants and needs, so he's always finding ways to incorporate budget-friendly drugstore skincare products into his videos, as well as catering to different skin types. His videos also focus on other common concerns for teenagers like acne, sunscreen and skin sensitivity.  
Image source: EmilyDiDonato.com
You may recognize model-turned beauty expert Emily DiDonato from Vogue, Victoria Secret, and Sports Illustrated. After working in the fashion industry for more than ten years, DiDonato now shares her unique perspective on fashion, modeling, beauty, and skincare on Youtube. 
DiDonato's videos offer a behind-the-scenes look at her modeling career, travels, diet, daily life and skincare routine. In addition to 'Get Ready With Me' videos and easy-to-follow makeup tutorials, she also posts vlogs, Q&A's and 'A Day in the Life' videos. 
If an international modeling career and successful YouTube channel with nearly 400 thousand subscribers didn't keep Emily busy enough, she recently co-founded Covey Skincare with her best friend, Christina Uribe. Her constant travel and busy schedule inspired the dermatologist-backed brand's simple three-step system, which uses potent, high-quality ingredients like vitamin C.
3. The Clean Beauty Connoisseur: The Green Belle 
Image source: YouTube
After learning about the harmful chemicals lurking in mainstream skincare and cosmetics, Gabby Dubious adopted a greener approach to beauty. Her YouTube channel, The Green Belle, features only green, clean, and non-toxic products that fit her environmentally-friendly lifestyle. 
Her videos offer in-depth advice on clean beauty and self-care, including natural skincare routines, hair and makeup tutorials, brand reviews, and recreations of celebrity makeup looks using only clean beauty products. In 2019, Dubious launched The Green Belle Podcast, where she interviews experts in clean beauty and green living.  
Image source: YouTube
Beauty Within duo Rowena Tsai and Felicia Lee are the best beauty YouTubers for Korean skincare and beauty advice. If you're new to K-beauty, their entertaining and informative videos are a great place to start.
The pair "explores the world of skincare, beauty, and wellness" in their 20 to 30-minute videos, where they often ask beauty industry leaders and experts for their inside opinion on particular products and trends. 
With an impressive two million (and counting) followers, they're among the most popular channels for skincare on YouTube, carving out their own niche in the K-beauty space. Their videos cover everything from skincare routines and makeup tutorials to product reviews and roundups of affordably priced dupes.
5. The Dermatologist's Advice: Dr. Sam Bunting
London-based cosmetic dermatologist Dr. Sam Bunting harnesses her years of beauty industry experience to help her subscribers achieve their best skin ever. She's passionate about giving women easy access to a dermatologist's advice and focuses on the science behind skincare. In addition to her YouTube channel, she also created her own skincare line, Dr. Sam's. 
As one of the best beauty YouTubers out there, Bunting finds a way to make the dermatologist's perspective on skincare interesting but still easy enough for anyone to understand — no matter their science background. With her detailed explanations, products that may otherwise be intimidating to the average viewer become easy to use.
Image source: YouTube
Licensed esthetician Nayamka Roberts-Smith specializes in personalized skin care, particularly for people of color, bringing together the best of science and beauty.
The philosophy behind her Los Angeles-based facial studio, The Golden RX, and her famous beauty YouTube channel is to "integrate the science of clinical skincare, with the gentle purity of natural ingredients, and to use that knowledge to strengthen confidence through beauty."
Her videos offer her thousands of followers advice on affordable products and popular beauty treatments. She also posts beauty advice that addresses Black women's skincare concerns, such as hyperpigmentation and preventing sun damage (because yes, Black women should wear sunscreen too).
7. The Male Perspective: James Welsh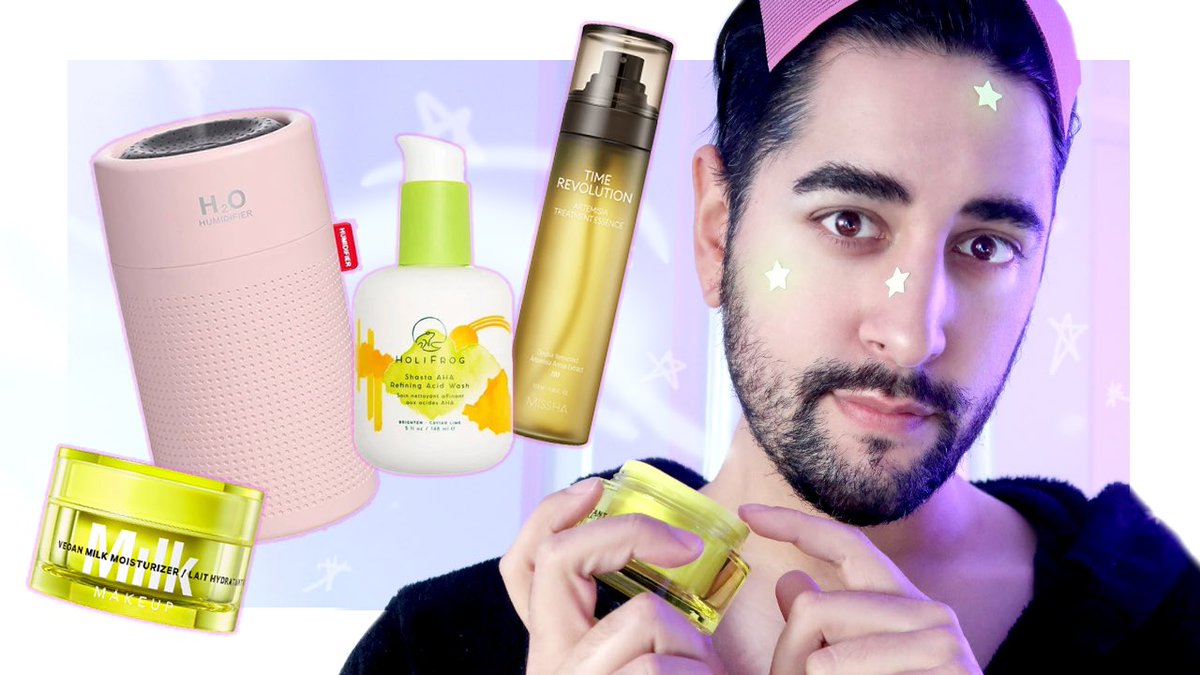 UK-based skincare expert James Welsh proves that skincare products should not be defined by gender, making him one of the best beauty YouTubers for men and women alike. The 31-year-old YouTube influencer offers a much-needed male perspective on skincare and grooming to his more than a million subscribers. His addictive product reviews and adorable accent make him entertaining to watch.
Welsh brings a personal perspective to acne prevention, having suffered from severe acne during his teenage years. He also offers helpful reviews and tutorials on everything from Korean beauty products to celebrity makeup routines. 
Morgan Alison Stewart, the YouTube personality behind The Beauty Breakdown, is passionate about sharing beauty and skincare advice in a way that's easy for the average viewer to understand. Her channel is filled with easy-to-follow makeup tutorials using popular beauty brands and trendy products. She also posts detailed product reviews and how-tos for Korean makeup and skincare. 
Outside of YouTube, she's also a lifestyle blogger, model, writer, and avid gamer. In addition to her beauty-focused content on The Beauty Breakdown, she runs The Travel Breakdown and The Lifestyle Breakdown.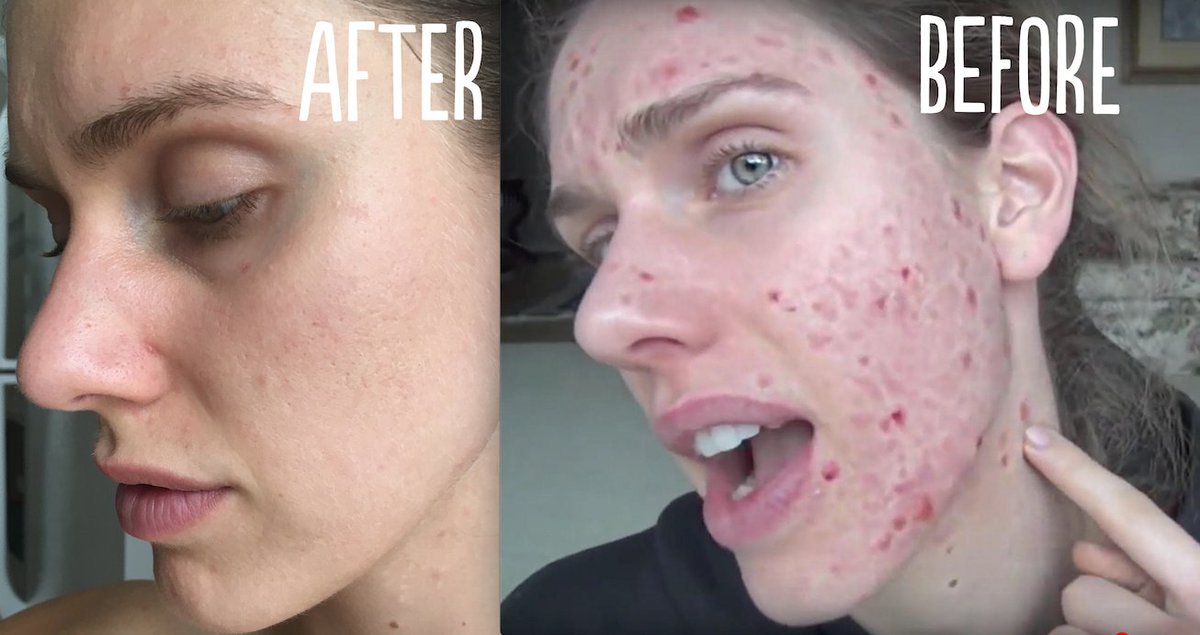 While many beauty YouTubers try to hide their acne on-camera, Cassandra Bankson candidly shares her struggle with severe acne with her one million YouTube followers.
The 25-year-old model and esthetician hope that by sharing her personal skincare struggles and successes, she can inspire others to embrace their acne and live more confidently. 
Besides sharing her personal experience with various acne treatments and products, she also gets candid about what it's really like to work as a model with severe acne.
Because her own acne journey has forced her to change her diet, she frequently mentions the link between diet and skin health, along with sharing science-backed information that may benefit those who are seriously struggling.
10. The Sunscreen Evangelist:  Liah Yoo
Skincare influencer and YouTuber Liah Yoo understands there's an unsung hero of every skincare routine: sunscreen. Without it, all the love and kindness you give to you skin wouldn't be worth it. For example, your fav antioxidant serum — you know, the one designed to brighten skin and fade dark spots? — won't be as effective.
We love how Liah breaks down mineral vs. chemical sunscreen, rounds up her favorite new formulas and brands, and teaches us how to reapply sunscreen over makeup. 
Not using sunscreen after applying products like retinol, AHAs, or BHAs can cause redness, flakiness, and generally decreases the efficacy of your entire routine! Plus (you already know!) prolonged UVA and UVB exposure leads to wrinkles, hyperpigmentation, and sun spots. 
Beyond her passion for sunscreen, this beauty guru also founded Krave Beauty and is a proponent for mindful skincare creation and consumption. 
11. The "Skin-thusiast": Gothamista
A self-proclaimed "professional treasure hunter," Renee of Gothamista has been working in the beauty and lifestyle field for over a decade as a buyer and in product development. As a beauty professional, she says she's always been more obsessed with skincare because of her own experience dealing with problematic skin from a young age. She believes that if there isn't a good foundation for skin health, not much can genuinely cover it. 
That's why she's passionate about finding new products to share with her viewers and understanding the true science behind skincare. Her videos discuss all aspects of skincare advice from sunscreen to acne and demonstrate every kind of routine you could imagine depending on the season (she even did a Quarantine Routine!). With nearly 700,000 subscribers, she's definitely one of the top skincare Youtubers to watch. 
12. The Beauty Industry Veteran: Caroline Hirons
Some people are professionals, and then there are Professionals with a capital 'P.' Caroline Hirons not only studied beauty and skincare, but she's also worked in the industry for decades — first in retail for 35 years and then working as a consultant to brands in the beauty industry for 15 years. 
She's a top skincare Youtuber and a New York Times bestselling author. Her book, 'Skincare: The award-winning ultimate no-nonsense guide', cuts out the complicated skincare advice jargon and leaves readers with simply what they need (and advice on how to avoid what they don't!).
She's not just wildly successful, experienced, and fabulous. Caroline Hirons is taking Youtube by storm with nearly 19 million total views on her videos. Go check her channel out and absorb all her sage skincare advice.
13. The Documentarians: Wish Beauty La
b
Wish Beauty Lab is the channel for the beauty brand, Wishtrend. This Youtube channel takes a different feel than what you'd typically expect from a top skincare YouTuber lineup. Rather than one YouTuber being the face of the channel, Wish Beauty Lab has a whole team of content creators sharing the ins and outs of certain products and how they were developed.
Its documentary-style filming is intended to allow the viewers to truly experience the entire process of a product's creation, from beginning the brainstorming process to development.
Wishtrend's skincare advice and philosophy centers on restoring the skin's natural beauty through effective skincare solutions. That's why they only feature and review exclusive, hand-selected collection of products and brands on their channel.
14. The Over Fifty and Fabulous: Hot and Flashy
When you think of the top skincare YouTubers today, we often believe in influencers in the Millenial and Gen Z age bracket. But everyone needs quality skincare advice — no matter what age they are.
That's why Angie from Hot and Flashy is making a space for herself as a skincare influencer by reviewing current products for the over 50 crowd. With a focus on anti-aging, wrinkles and overall skin health, she makes it her mission to help all women so they can feel beautiful and enjoy healthy skin-- even during hot flashes.
With nearly a million subscribers, she's definitely hot in Youtube land. One of her recent, most popular videos have her trying and reviewing 21 all-mineral sunscreens. Talk about dedication!
Want to improve your beauty routine? Covey's three-step program takes the guesswork out of healthy skin.
Leave a comment